Snowboarding is one of the most energetic, fast-paced and exciting winter sports around. Ever-growing in popularity, more and more people want to know what it involves and how to go about giving it a try. Read on for a quick guide to the world of snowboarding.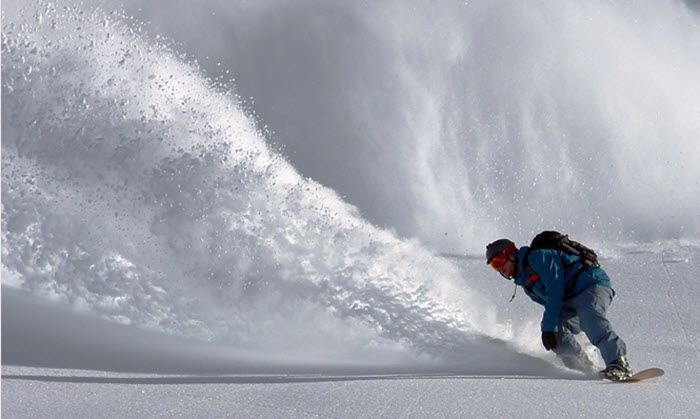 When Can I Start?
Both a recreational and competitive activity, snowboarding is enjoyed by a range of different age groups. As with most sports, it is generally advised that the younger the child (even as young as 3 years old) quicker they learn and master snowboarding, being less fearful than older children and adults. Very young children also have the advantages of small stature and natural adaptability – both very helpful when it comes to snowboarding.
A Quick Checklist for Snowboarding Gear:
A snowboard with bindings. Bindings are used to secure your boots to the board. Whether you rent from a resort or choose to buy your own, these usually come with the snowboard itself.
Goggles or sunglasses to protect your eyes from sunlight. Wearing sun cream on the face is also recommended. Goggles with low light lenses are better for first time snowboarders as they enable clear vision even during cloudy weather.
Gloves, boots and water-resistant clothing are a must. It is advisable to buy your own boots in order to ensure that they are perfectly suited to your feet – snow boots must be a comfortable fit but not too tight, so your feet are able to move around easily. The gloves and clothing must be insulated and waterproof.
A helmet to protect the head from any injuries. A beanie or fleecy hat is also great to keep the head warm.
Thermal underwear and base layers. The most important factors of underclothes when it comes to snowboarding are water-resistance and breathability. The top especially should be 'moisture-wicking' – this means that the fabric pulls sweat and moisture away from the skin to the outside of the clothing. This causes sweat to evaporate and stops your body from cooling down too quickly.
Proper socks. Ideally these should also be moisture-wicking for the reasons described above – snowboard socks are great for blood circulation and make it easier for your feet and toes to move around.
The Benefits of Snowboarding
Snowboarding helps flexibility, tones various muscles in the body and is also good for relieving overall stress and anxiety. By releasing high endorphin levels into the bloodstream, it elevates your mood and gives an improved sense of wellbeing.
Commonly referred to as an aerobic exercise because of the cardiovascular aspect, snowboarding may burn up to 450 calories an hour. It improves balance and coordination by increasing your focus and ability to concentrate whilst learning to navigate carefully on the snow and slopes.
Want to Give it a Try?
The best snowboarding resorts are found the world over. Cervinia in Italy is very popular, and Chamonix in France is a highly sought-after destination for the more adventurous snowboarder. Canada and the USA have beautiful resorts such as Whistler/Blackcomb (British Columbia) and Vail (Colorado) respectively.